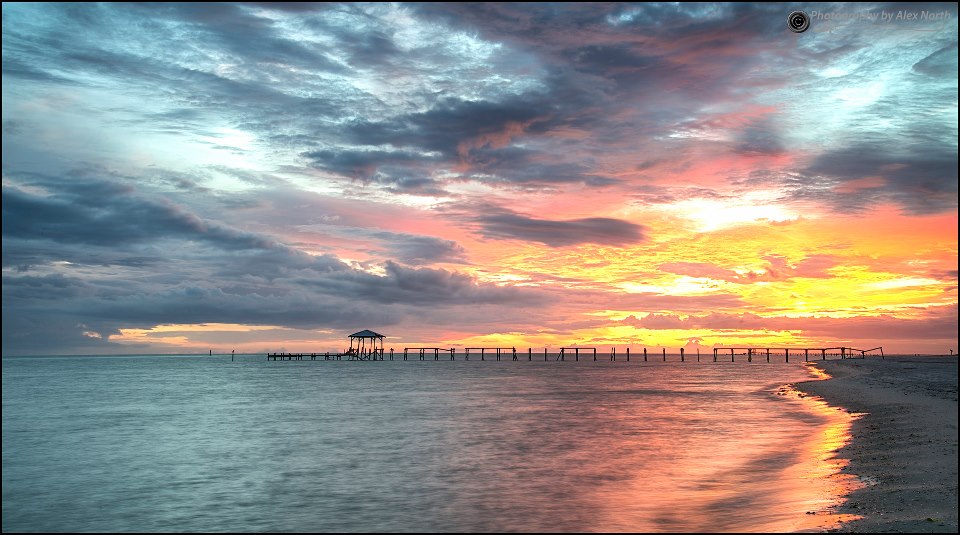 Photo by Alex North
The Mississippi Gulf Coast – also known as the Mississippi Gulf Coast region – has traditionally referred to the three Mississippi counties that lie on the Gulf of Mexico: Hancock County, Harrison County and Jackson County.
The region was severely damaged by Hurricane Camille in 1969 and again by Hurricane Katrina in 2005.
Although the broad reference is to an entire region of the state, this phrase is most commonly used as a general replacement for the names of any or all towns that lie either directly on the coastline or along one of its bays, but not for towns in northern regions of the three coastal counties. The relevant towns include, from west to east, Waveland, Bay St. Louis, Diamondhead, Pass Christian, Long Beach, Gulfport, Biloxi, D'Iberville, Ocean Springs, Gautier, Pascagoula and Moss Point.
In June 2003, the U. S. Census Bureau divided the Metropolitan Statistical Area for the Mississippi Gulf Coast—which previously had been the three coastal counties—into two MSA's that include two additional counties. Additionally, in the wake of Hurricane Katrina in 2005, there was considerable out-migration from the Mississippi Gulf Coast and also from New Orleans into more inland areas. Thus, in recent years, the Mississippi Gulf Coast region is generally considered to include the next tier of counties to the north: Pearl River County, Stone County and George County.